Almost fifteen years ago, I went on a family vacation to Hawaii. I think we may have been inspired to visit Hawaii, in part, because of Israel Kamakawiwoʻole's famous version of

"Over the Rainbow/What a Wonderful World."

After we saw the movie

50 First Dates

, in which the song was featured, we decided that we

had

to go to Hawaii.

My younger son loved Hawaii so much, he went to the University of Hawaii for a semester. I missed him while he was in Hawaii, and one evening I spontaneously ordered a ukulele online. I've been playing the uke ever since (about eight years).

I haven't played much Hawaiian music—mainly because I'm not that familiar with the tunes. The one Hawaiian song I do know, "Aloha Oe," I've avoided because it seemed like such a clichéd Hawaiian song. It's been used in cartoons and movies, usually with typical images of hula dancers in grass skirts, etc. Yet the song works well on the ukulele (no surprise, of course). I'm enjoying playing it, especially now that I know its background.

"Aloha Oe" was written in 1878 by Queen Lili'uokalani, the last ruling monarch of the Kingdom of Hawaii. She was later arrested and tried for treason by the US government after American businessmen had overthrown the monarchy. She originally wrote "Aloha Oe" as a love song (the title in English is "Farewell to Thee"), but it became her farewell song after Hawaii lost its independence.

Aloha Oe

(chorus

) C G

A-lo-ha ʻoe, a-lo-ha ʻoe

D7 G G7

E-ke o-na o-na no-ho i-ka li-po

C

One fond embrace,

G

A ho-ʻi a-ʻe au

D7 G

Un-til we meet a-gain

I use the fingerpicking pattern below:

The song in 4/4 time, or 4 beats per measure, counted 1 and 2 and 3 and 4 and. The pattern can be played either once or twice per chord, but this should be clear as you play the song.

1 and

middle finger

index finger

1st string (A string) 2nd string (E string)

2 and

thumb middle

3rd string (C string) 1st string (A string)

3 and

index thumb

2nd string (E string) 3rd string (C string)

4 and

middle index

1st string (A string) 2nd string (E string)

Here's a version by Johnny Cash. This was one of the last songs he recorded, so in a way, it was his final aloha.
Powered by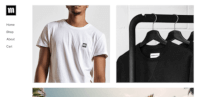 Create your own unique website with customizable templates.